Domain Names
Domain names generally reflect your company name or what you do, and can include a location if you wish to target a specific area – for example, questgraphics.co.uk, wedesignlogos.com, and sussexlogos.co.uk are all valid domain names.
There are now a huge number of Top Level Domains. That's the part of the domain name that comes after the '.' Some relate to specific industries – for instance .graphics, and some to specific locations, like .london. The domain could be a .co.uk, .com, .biz, .net, .org, .eu or any other of the relevant permitted top-level domains. More than one domain name can point to the same web space and web site, offering options for targeting specific areas of your business and increasing traffic and conversions.
When purchasing domains we always register them to your name and address to ensure you are the official registrant. Please contact us for more information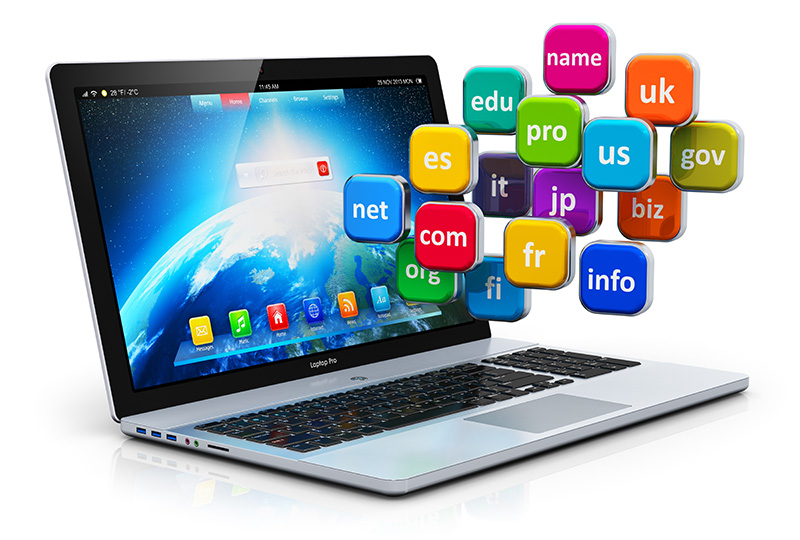 Our charges to purchase and manage domain names on the most common top-level domains (TLDs), .co.uk and .com, are as follows:
.co.uk   £17.50 per year.       .com   £25 per year.
This includes a small fee for our time and paperwork to do this on your behalf. We can purchase and manage domain names on virtually any top-level domain.
Alternatively you can create your own account with a domain name registrar and purchase domains yourself, and then point the domain to our servers if we will be hosting your site.
Moving Domain Names
Our domain management service also includes our ability to take control of existing domains, or transfer control from ourselves to another company or individual. The only charges we make for this are ones imposed by the third parties involved, and we will always act to facilitate transfers in or out.